The Texas Tiger Chronicles
Thursday, December 29, 2005
Meeting Sandra Bernhard + The Beautiful Ones and the Gossip Folks
Mood:
I am wearing a Colgate smile today. I am peppy, happy and bright. I am wearing bright colors and walking with a little octane in my step.
Mode:
VERY preppy. I am wearing Diesel jeans and an orange Ralph Lauren shirt. I have topped that off with a very lightweight cashmere sweater that is green, grey and orange. I have the collar of the short-sleeve polo sticking out of my sweater. I am wearing light brown loafers. My jacket is a chocolate brown corduroy button-up.
Music that started my day
:
Ch
eck on It by Beyonce f/Slim Thug.
The video for this song gave me chills. I remember the first time I saw Crazy In Love I said to myself, this girl is a star. In the new joint, Beyonce takes center stage paying tribute to Diana Ross with the largest weave on TV since Diana performed at the Superbowl. The wig took over my 21-inch screen. I especially like the part where Beyonce rocks the braids and gives us the ghetto jiggle. HOT. Her choreographer must be a FLAMING queen who is living out his pseudo-female fantasies through her. In my opinion, there is no way her clothing stylist, choreographer or hair stylist are women. When I see her it screams "DRAG QUEEN." Message to all the ladies reading this:
If you want to be the best woman you can be, get a few queens on your team.
Motif/Question of the Day: Are you going to watch me on BET so you can Check up on It?
NEWSFLASH: TEXAS TIGER ON BET NEWS at 7:30PM ET
"The Good, The Bad and the Ugly" The year in 2005. Please check me out tonight on BET and let me know if you enjoy the show.
*The Day I met Sandra Bernhard *
Today I met my comedic inspiration, the incomparable Sandra Bernhard. The wit. The sarcasm. The drama. The mayhem. The madness. The insight.
I'll never forget the first time I saw Miss Sandra on television. I was about twelve years old and it was on a Wednesday night, on a hot summer evening in Texas. I was watching the David Letterman show. Actually, I was passing through the channel and I saw this woman who made me stop and ask myself "Who's that girl?" This was back in the day when you had to walk up to the television and change the channel on the cable box. There was no remote control and since I have a short attention span, I used to sit right in front of the TV so I could rapidly change channels in-between commercial breaks. But there has always been a weird connection between me and Miss Sandra.
I never watched David Letterman, and why should I? He was no Arsenio Hall and back in those days he came on AFTER Johnny Carson and that was way past my bedtime of 9:30. But my parents let me stay up late during the summer. But what was weird was that anytime I passed through the David Letter man show on a Friday night or maybe another night during the summer, I would always see Miss Sandra. I do have it on good faith that Miss Bernhard has always been one of David's favorite guests, but it was so funny to me that I never watch his show, BUT the few times I do tune in Miss Sandra is always a guest.
La Bernhard hit her peak in the mid to late 80s. It all began after she left Arizona and moved to LA to become a comedian. Along the way she met Paul Mooney who described her as "A cigarette come to life." He became her mentor and she made her first TV appearance as an original cast member of the Richard Pryor show on NBC (which I blogged about during my "Pryor" tribute to the icon).
From there she created an off-Broadway show called "Without You I am Nothing" which became all the rage in New York and turned her into a celebrity. From there she toured the country, starred in some indie-films, wrote three books, had several HBO specials, hosted a TV-show on VH1 and had a highly publicized falling out with former best friend Madonna (it was very Paris/Nicole but in the 80s).
I have never been one for the average stand-up comedian. I find the list of talent-free comedians they parade in front of us on BET's Comic View and on Comedy Central to be sad. And what makes me angry about Black comedians (despite the fact that most of them wouldn't be funny at a backyard bar-b-q) is that most comedians come on TV and tell sexual jokes. Guess what, that doesn't take ANY talent. It takes more talent to be witty and insightful when discussing politics or everyday life circumstances that everyone can relate to than to get on stage and simulate sex. When you go to the sex jokes, it lets me know you don't have confidence in yourself. Especially when you are unattractive.
NEWSFLASH
: If you are unattractive, no one wants to see you simulate sex on stage because we do not want to imagine you screwing. I wish someone would take a memo and pass it around backstage at BET Comicview. There is not one person (male or female) I would sleep with who has been on that show.
We don't care what you do with your spouse or lover. Trust me, we don't.
But the ones who get me are Sheryl Underwood and Sandra Bernhard and Paul Mooney and Sarah Silverman. Those comedians whose jokes make you think, ala Richard Pryor. And did I mention that Sandra sings? She has a new CD out on her website called Gems of Mystery. Visit:
http://www.sandrabernhard.com
And oh, so I met her today. She was wearing True religion jeans and a tight brown shirt. She didn't have on any makeup. Her brown hair was pulled back into a brown ponytail. On her wrist was a diamond encrusted platinum watch. I watched her perform Whitesnake's Here I Go Again" and I was mesmerized. I just love her. After her performance I went to her dressing room and I told her I forgot to bring my copy of "May I kiss you on the lips Miss Sandra" because I did not want to be late for work. She laughed and said that was cool and that she would sign a piece of paper for me. She gave me an autograph that reads, "To Terry, Keep it Real/Love&Peace Sandra Bernhard."
You may wonder why I am not posting a pic.
Number one, I don't really post pics of myself and my friends here. Number two, I don't run up on the celebrities at work and pose for pictures. It's tacky. The only reason I went up to Miss Bernhard is because she is a mental mentor for me. If it was just a regular celebrity I liked I would fall back. But I would never miss out on a chance to talk to
Teena Marie, Nicole Richie, Ed Bradley, Oprah, Bryant Gumbel, Wayne Brady, Chaka Khan, Millie Jackson, Paul Mooney, Barbra Streisand, Kathy Griffin, Madonna, Janet, Prince, Star Jones, Cornel West, William Julius Wilson, Earl Graves Sr., Anna Wintour, or Bill/Hilary Clinton
(to name a few). They are all celebrities, politicians, or academics who inspire my writing and my politics in some way. Even with people like Nicole Richie or Star Jones, I feel like I identify with them in some way and it would compel me to talk to them. I like Mariah Carey, and she will be at my job on Saturday but I won't be running up on her cause it just ain't like that for me and her. I wouldn't break my neck to meet Beyonce either. But there are some people I feel I have to talk to.
FYI – I will be attending Star Jones' book signing and I will give you a full report. I hope to god that Al Reynolds is there cause I am going to corner him and give him the third degree.
The Beautiful Ones
Last night I attended a birthday party at "Light" in midtown. It was full of beautiful people. Male and Female. Mostly Black. Though you had your usual suspects (assistants, publicists, producers) this party was a fashion industry party. And with most NY parties, people are more concerned with who you are (e.g. where you work) than they are with who you are (e.g. what are your passions and inspirations).
Light is in midtown and its one of those restaurants by day/club by night kinda joints. You walk down two flights of stairs to an expansive space that is black and beige with lighting along the floors. Very swanky. It was a mix and mingle joint cause you know no one in NYC likes to dance. On the back wall was a row of "cute" girls. They were at least cute under the light with all the gobs of makeup they were wearing. But with their attitudes and last season's fashions it made them appear a lot less attractive then they apparently "thought" they were. All the pretty girls were with me. A few of my good friends were there and they are some flawless girls who all work at top-notch magazines,
we are talking Conde Nast honey!
And a few are lead designers at some labels in New York. They are pretty, flirty and talented.
I have long said before unattractive women should not give attitude, but that also goes for the "cute" girls. Honey, you are cute, not pretty. If you were pretty you wouldn't be working behind the scenes. AND If you were pretty, there would have been a bi-sexual brother buying you a drink and a gay boy dancing close to you on the dance floor. Cause that's what happens to pretty girls in New York. Lose the attitude.
Naomi Campbell has the right to be a bitch. From you, I am going to need to see a little less Naomi and a little more of that inner-Kelly Ripa. Ok. Thanks.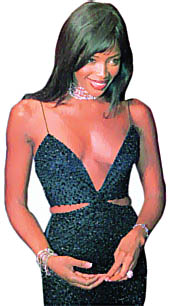 And shout out to all the bruthaz who were staring at me last night (much welcomed looks of lust). Had you bought me a drink I might have let you Check Up On It.
HEADLINES you tune in for everyday. I scan the web for gossip so you don't have to.
Tom Ford gives head
to guests

TOM Ford-ophiles will surely wig out if there's any truth to a rumor making the rounds of the international fashion set. According to a well-placed spy, the designer turned sunglass-hawker recently subjected guests at a cocktail party in London to an impromptu demonstration of his "balding toupee." According to the source, famously vain Ford said he employs the partial hairpiece to cover what would otherwise be a glaringly chrome dome. But rest assured, boys - we hear the chest hair is all Tom.
SIDEBAR
: I told you earlier about my artist/muse fantasy. Tom Ford is a man I know I could inspire should our paths ever cross. He is ultra-sexy. Had he met me when he was at the helm of GUCCI it would have been fierce. Together we would have designed a line that would have rocked the world's of skinny bitches all over. Me and Calista, and Lindsay, and Nicole and Mary Kate. It would have been OVER!
K-Fed aka Britney's Baby Daddy drops a single for dem haters

BRITNEY Spears' trashtastic hubby Kevin Federline couldn't find a label lame enough to release his rap single, so he's distributing it on his own. K-Fed is dropping the song "PopoZao" on New Year's Eve, according to a mass e-mail sent from his myspace.com page. Federline cryptically notes, "I love you all. The ones that Love and the ones that Hate. The ones that Fight and those who Bite." "PopoZao" is presumably the track in which Federline has been reported to say "Pavarotti" when he means "paparazzi." The single will be available on his Web site, kevinfederline.com, which promises, "I am coming." We can't wait.
New tome psychoanalyzes the rise, fall and demise of Michael Jackson
(this story courtesy of Liz Smith)
December 29, 2005 -- 'MICHAEL JACKSON speaks to and for the monstrous child in us all." So goes the summation by Pulitzer Prize winner Margo Jefferson in her new, relatively short but effective treatise about the pop star. This slim volume titled "On Michael Jackson" comes from Pantheon and runs 138 pages. Jefferson, in quick, cut-to-the-bone strokes, examines Michael's bizarre, brutal working childhood and adolescence, and how that formed and deformed his own and the public's image of him. Nobody comes off well, certainly not Michael's parents, Joe the brutal taskmaster and Katherine the religious "pacifier."
Jefferson, an African-American and an admirer of Jackson's work - certainly the first 10 years - pinpoints many essential career moments, the fabulous original style, his slow, then warp-speed transformations, his hubris, childishness, arrogance and bewilderment - all of which led to his child molestation trial of this year. He got off - got away with it, as his bete noirs Diane Dimond and Nancy Grace insist - but the cost was everything that meant anything: his career and his reputation.
Jefferson also bravely writes of the reality of some children: that at ages 12, 13, 14, 15 they are not necessarily "innocent." They are curious. She writes: "They have sexual desires, impulses and they want to act on them. I am not trying to turn Michael's accuser, Gavin Arvizo, into a youthful seducer. I am simply trying to say there was almost no public acknowledgment of these everyday facts, known to anyone who has had a child, spent time with children, or remembers being a child."
Former rocker buys off girls he alledgedly "molested"
HANOI - Pervy former glam rocker Gary Glitter has paid $2,000 each to two Vietnamese families of girls he is accused of sexually abusing to get them to ask cops to drop the case against him.
"If we pay the money for the two families, when this case goes to court, maybe Mr. Gary will receive a lighter penalty," said his lawyer, Le Thanh Kinh.
Rape charges involving the two girls, ages 11 and 12, were recently dropped but Glitter, whose real is name Paul Gadd, still is under suspicion of committing lewd acts with children.
The 61-year-old faces up to 12 years in jail if found guilty.
Will Smith ID thief will hum few more (cell) bars
PITTSBURGH - A man on parole for stealing actor/rapper Will Smith's identity to run up a $33,000 credit card debt is going back to prison for two years for violating probation.Judge Alan Bloch found that Carlos Lomax, 45, formerly of Duquesne, Pa., was "not amenable" to probation.
Lomax failed to rehabilitate himself and make restitution to his victims while on supervised release, U.S. Attorney Mary Beth Buchanan said.
He was previously sentenced to 37 months in prison after pleading guilty to opening 14 bogus credit accounts at Pittsburgh-area stores using the identity of Willard C. Smith, the legal name of the superstar rapper-turned-actor.
Lohan crasher gets off
LOS ANGELES (AP) -- The photographer whose collision with actress
Lindsay Lohan
helped prompt California to adopt an anti-paparazzi law won't be charged with a crime, the district attorney's office said.
"Based upon the damage sustained to both the victim's and the suspect's cars it appears that, although the suspect was most likely driving carelessly when he collided with the victim's car, it was not an intentional assault," said Deputy District Attorney William Hodgman.
Barbra Streisand takes the Kirstie Alley Challenge
Barbra Streisand is trying to take inches off her waist — but not off her wallet.Despite her obese bank account, we hear the diva and her increasingly tubby hubby, James Brolin, have turned to Jenny Craig to shed pounds. "Oprah hired a personal nutritionist," sniffs a source. "But Barbra wants to save money, so they're getting their meals from a Jenny Craig center."
Eminem to re-wed ex-wife he threatened to kill and stuff in car
After years of writing scathing lyrics about her in his rap songs, Eminem finally has something nice to say about his once and future wife,
Kim Mathers
.
"This day I will marry my best friend, the one I laugh with, live for, love," reads the invitation to their Jan. 14 wedding in Michigan obtained by Star magazine. The simple invite shows two children sitting side by side, perhaps a symbol for the pair, who met when Kim was 12 and Eminem was 15.
Nicole and DJ AM to ring in 2006 together

Management at Pure in Vegas got so excited about DJ AM moving his residency there from Body English in 2006, they touted him in the booth for their New Year's Eve bash. Guess they didn't know he has been very publicly booked to spin at Mansion's Sapporo party in Miami for months. Despite his split with Nicole Richie, both are confirmed to attend the Miami bash, along with
Wilmer Valderrama, Mischa Barton, Val Kilmer and Molly Simms
. Wonder where everyone will be looking at midnight?
Posted by Texas Tiger in NYC :: 6:00 AM :: 0 Comments:


---------------oOo---------------
Wednesday, December 28, 2005
80's Flashback - and the 1st time I called a boy

Mood: Nostalgic. Looking back and reaching back like a Regina Belle album of classics.


Mode: A long sleeve shirt from Express Men formerly known as Structure. Unlike now, I didn't grow up a Banana Republic boy. I hated the store and most of the young men I knew who shopped there. Black guys who wore Banana Republic were often men I didn't care to befriend. There was a certain air about them. You may know what I mean if you think about a store brand and who shops there. There is most certainly a "type" of African-American male who shops at Abercrombie and Fitch exclusively. And I am not talking about a shirt here and a pair of socks there...I mean a Black guy who is AF down. A Black guy who only does J.Crew or Phat Farm, or BR. I think certain brands cater to personality types. But anyway, I am wearing Express Men because I used to wear Structure exclusively and I am flashing back today.




SIDEBAR: Can I just tell you my low-rise jeans are so tight I can barely breathe.

Munchies: A plate of fruit (pineapples, oranges, kiwi, and grapes)

Music that Started off my Day: Memory Lane by the late great Minnie Ripperton. Oh thank you Minnie. For the voice that has inspired the voice that is THE VOICE: Mimi. The great Mariah. Emancipated and free. Minnie, you sang a song so softly. Quietly moving from sultry to sexy to innocence to wisdom without wavering. Soaring high among the clouds yours was the voice of an angel in falsetto. Twirping like a bird. I fly freely.


Motif/Question of the day: Is being totally in love with someone a weakness, a strength or a bit of both?

I felt like revisiting the 80s and early 90s today. Those years that helped shape who I would become. The years that still affect who I am. The years that will still haunt me and I become who I will be. Yesterday there were two experiences in my life that had become foreign. They were not unfamiliar, but it had been such a long time since I had visited those emotions that I felt distant and cold.

I called a boy.

As of late, when I meet someone of interest it usually ends with me picking up a business card. From there I usually email the new connection. This is something I picked up along the way from a few friends in college. My good friend Clare will talk to a guy via email exchange for a month before she talks to him on the phone. And these aren't little "Hi how are you doing" emails. She asks thought provoking questions. She wants to know about his family, his religion, his beliefs and his past loves. All the while you are discovering and uncovering, you become familiar with that person's communication style outside of a phone conversation or a casual greeting. Often, people are most expressive in an email as you have to find words to take the place of body language, sadness and anger.

You get to see a side of their sense of humor that will inherently be different from their "in-person" conversation. And you can often detect a little about a person's mode of communication. Is he facetious? Sarcastic? Verbose? Stimulating? And now I realize that I ask the same questions Clare asks and I often do it over email as well. But yesterday was different. A boy gave me his cell number and NOT a business card. I was forced to sit Indian-style in my room, in my bed, on my cordless phone with my music on low and nothing but the flicker from my lamp on the left side of the room. And then I called him.

And when I called him, it took me right back to high school. Back to tenth grade. When I used to finish my Geometry homework and rush to the phone with butterflies in my stomach and a smile on my face. When conversations were innocent. About what happened in homeroom, or at band practice and what movies we could go see together. As I dialed his number I felt jittery and giddy.

What if my voice isn't deep enough? What if he thinks I am corny? What if we don't like any of the same movies, or music, or museums? Will he think my Nicole Richie obsession is weird?



I never feel that way over email or in-person. But last night I went to a place I had not been for a while. Then…

I had a blind-meeting (we won't call it a date per se) with a 1st-year grad student.

It has been so long since I went out with a total stranger. Not someone from a club or party or school or work but someone recommended. And he was 23. I never go out with anyone younger than me. Actually, I tend to only date men who are at least 5 years older than me. And meeting with him last night took me back to my first year of grad school at Northwestern. When I was so inquisitive, so argumentative, so dramatic, so anti-climatic. And I don't know why he brought this out of me but as I sat there talking to him I quietly thought to myself that I could have been having this same conversation when I was 23. And he could have been 35.

I thought everything he said was wrong and e didn't stimulate me intellectually (and it was not for his lack of education or fashion-sense. He was a snazzy dresser.) But his attempts to counter my points were pretty futile as was my level of engagement.

One thing I've noticed about persons who are not well-adept at expressing their opinions, (or perhaps they just choose not to share them as often or as loudly as persons like myself), is that instead of challenging my opinions and beliefs and where they come from, they would rather say "A contradicts B and that makes you wrong). So unimpressive.

We were engaged in a discussion and he went back to a point I made earlier (and mind you my point was facetious) and said I was wrong because I contradicted myself. Generally, I lose respect (intellectually) for persons who used contradictions to discredit another's statement. It's the one thing boring communicators have in common with lawyers. And I realize in court many cases are won based on contradictions and technicalities so that is useful, but if we are talking about fashion or cooking, don't come at me saying I am wrong because I said we should sauté the chicken in olive oil but I actually used butter.

As you can gather from my profile,

I own up to my contradictions

. I think my contradictions are a big part of my character. I am totally pro-choice AND totally for the death penalty. I would say that is a contradiction. And I am fine with discussing my opinions and reasons for both and no one could convince me I can't be both.



We ended the evening with him saying I was opinionated, manipulative AND interesting

. Things I already knew. But it was good for the flashback.

Do you remember ………………..Oaktown's 357?



I remember when this trio (later to become a duo formed by Terrible T and Sweet LD) were simply background dancers for MC Hammer. But MC Hammer had a heart of gold (and pants to match) so he thought he would give them a record deal and teach them to rap. Their first single was "Yeah Yeah Yeah." It was a big hit in Texas. I remember dancing to it in my bedroom with my door closed. I would watch the video on Video Soul with Donnie Simpson then I would run to my bedroom, close the door, pop in the tape and practice their moves. This was back in the day where all rappers danced. And they could dance!

Their next single was Juicy Gotcha Krazy featuring B. Angie B. And I will be honest with you, I remember the video so vividly that I can reenact the dance sequence for you. From the opening down to the dance breakdown at the end where B. Angie B. steps out from the pack and starts vibrating and rolling in front of a water fountain. I performed it this weekend in my bedroom.


After that, they only had one song I liked. It was their third single "We Like It" which sampled KC and the Sunshine Band. I remember this video but I have my own dance routine for this song.

Can I show you?



Posted by Texas Tiger in NYC :: 5:42 AM :: 5 Comments:


---------------oOo---------------
Monday, December 26, 2005
Christmastime in Harlem - Life and times of a Pretty Boy in the City



Christmastime in Harlem and the City



I have had such a busy social season as-of-late. But I can't bear to bore you with my usual dramatic reinterpretations and play-by-play minutes of each event as there as several I want to share with you. So, consider this the abridged, edited and cliff-notes review of my holiday weekend. And honestly, I would prefer to spend this entire blog talking about my attire as I painstakingly muled over each and every choice of shoes, ties, shirts, jeans, slacks and accessories. But that would be just a wee bit vain AND boring (since I won't be sharing any pics). And if I am being honest, as I usually am with you – in fact, a little too honest, I will be very upfront and let you know I have been wrestling with how much I should share with you because I do not think it is socially productive for me to use this space to vent my frustrations with persons who are not necessarily Christian-like in their dealings with me. In other words – there was some hating going on this weekend. Some overt, some subliminal. But I am used to taking it both ways (pun intended). BUT I have to share a "zinger" with you cause The Texas Tiger had to show a few boys up in NYC that

I didn't make it all the way to New York from Texas without being one of the brightest light bulbs in the bunch.

I am going to condense my usual section and tell you how I have been feeling the past three days…..

Mood: Super Filthy Gorgeous AND hot tamale (a deadly combination). In honor of the holiday season, I would like to share a drink recipe I concocted this weekend that is fruity and strong (you now how I like my drinks). And it will make you feel like bubblin brown sugar.


Terry Tamale




1 part Minute Maid Cherry Limeade (The best drink in your grocer's freezer!)

2 parts Bacardi Apple Rum

1 part Stoli Vanilla Vodka (

optional

)

1 splash of Hennessy

shake and serve straight-up or on the rocks


Mode: (Friday) I went retro-Euro trash. I wore some faded Diesel jeans with a vintage ripped Euro trash shirt. Very RENT meets Soho. My shirt was brown and had hundreds of intentional creases. The front of the shirt was lace up. (Saturday)

I went Mary-Kate post bulimia.

Everything fit my slim body so tight you could see my heartbeat. And of course I made a few hearts race all night J Tight tight tight mustard shirt, plaid bell-bottoms. (Sunday) I went cosmopolitan and classy. Form-fitted slacks, button-up shirt with French cuffs and vintage trench coat.



Music that defined my weekend: "Men All Pause" by Klimaxx. In the words of Bernadette, "I knew I was looking good…somebody slap me"

"Buffalo Stance" by Neneh Cherry. For those nostalgic moments. The moments that took me back to grammar school and dancing in my room. Back when black men in rap videos wore biking shorts, make-up and had smiles on their faces.

"Get Together" by Madonna. I play this before I leave the house for a party because it takes me right back to "Get Into the Groove" where I am dancing with a gorgeous stranger wondering what the coming night will bring.

"Starchild" by Jamiroquai. I love this man. He is white, British and full of blue-eyed soul. Much more than the over-hyped Joss Stone. And he loves Rufus and Chaka Khan as much as I do. If I could sing, I would model my music after his. He is my secret British alter-ego. Well, him and Naomi Campbell. This song makes me happy. The music is such a spiritual journey.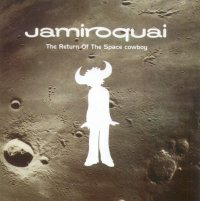 "Say Say Say" by Alicia Myers. Now you all know I love the old school. This is one of those early 80s songs that mixes the remnants of disco with the emergence of r&B/funk. It's a song about love and finally finding that someone you have been searching for. Can we see a theme?

AND……

"I Don't Want to Lose Your Love" by B Angie B. You remember this? I used to be in Houston vibrating on the dance floor working the kids out to this track. Remember B Angie B in a white halter top with shingles and a long-flowing black weave? I get in my mirror and work the bridge out….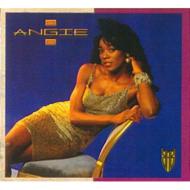 Question of the weekend: Why are you hating (and this question was for several party-goers)? P.S. Hand to up to God, I was on "good behavior" all weekend. Any negativity directed toward me was totally unsolicited and unprovoked.

FRIDAY (a well-appointed apartment in Harlem)

After some light shopping in the city to celebrate the overcommecialization of the holiday season, I decided to stick to my prior decision about limiting all of my social activities to those in my neighborhood of Harlem. I was thinking that the MTA would be on strike but it miraculously ended Friday morning. After a quick power nap and a dinner of baked red snapper and roasted potatoes, I picked out my wardrobe, made a chocolate martini and did a quick dash for the door.
The event was top—notch as could be expected from good friend who is a director at one of the city's Ivy-League institutions. Well, technically there is only one ivy-league school here in the city but you know I like to keep it vague. Anyway, the hor d'oeuvres included chicken and veggie egg rolls, assorted little quiches and other nibbly things. I do not know who catered that evening's events because my friend "Peter" was intent on pretending that he has cooked for the party. As if…

This is the only zinger I will share with you from the evening but it was so appropriate and much needed.

BACKGROUND: There was an older gentleman (we will put him in his early 40s), about 6 feet, nice build and fairly attractive with a small tummy (not a gut but clearly not a six-pack).

His outfit was nothing to blog about and neither was his highly uppity and opinionated attitude.

Well actually, that does make him blog worthy. I remember him from an earlier party because he made some shockingly evil comments about two persons who are HIV+ and that pissed me off to the highest level of pissosity that can be reached in a social climate without blowing your cool composure. I have several very close friends in this situation so yes I am admittedly sensitive and apt to go off when people say things I think are unbefitting of "supposedly" progressive and educated folks. So needless to say, he was on my short list of "Folks I can't take."

Scene: We are in the kitchen and I am with Andre (whom I will introduce to you in a second). Andre is a vegan so we were concerned about which egg rolls had meat. Now, Mr. 40 was all-up-and-through the egg rolls so I thought it fitting to ask him if he knew what was in them. Mr. 40 turns around and looks at me with an EVIL look as if I am supposed to know that he has three private chefs at home (mind you the kitchen is full of strangers) and this is how it all went down:

Mr. 40: Do I look like I cook?

FREEZE FRAME: It was nasty. The room went silent. Such unnecessary evil. It was that type of look you get when someone decides that they are social "better" than you and expect you to cowtow to them. I just want you to imagine Mr. 40 giving me sizzle in a crowded room while I stand there looking stunned YET stunning J . Get into it…now snap out of freeze frame and remember I told you about his kangaroo pouch. Now I need to repeat the quick exchange and how it went down so you can catch the flow. But I want you to know that after he said that to me,

time stopped

. If you were somewhere doing something special at 10:45 ET you know what I mean. Cause I stopped time here in NYC. With a quick bat of my bubblin brown eyes I looked Mr. 40 in his eyes, scanned down to his stomach and then brought my eyes square back up to his…

REPLAY-----------------------------
Mr. 40: Do I look like I cook?
Texas Tiger: No, but you sure look like you eat.

And silence befell the kitchen.

And with that I batted my eyes one last time and walked out of the kitchen. And I'll have you know, not only was Mr. 40 taken aback by that exchange, he asked me out at the end of the evening. I respectfully declined.

I went to the party with my good friend Andre, who moved back to California this weekend to pursue an acting and modeling career. Andre is about 6'1" and it Black and Egyptian. He's gorgeous. He was getting a lot of work here but really wants to break into movies so he went back to Cali and it was our last party together (at least for now). And Andre caught hell at the party too. Now I can see why people were threatened but when you are in a room full of pretty boys who are all educated at elite schools, all Black, all employed and supposedly intelligent, you would expect an evening of political discourse that is simultaneously thought-provoking and enlightening. That is what I hoped for. WRONG.

Those boys took out their Christmas daggers for me and Andre. I guess all those boys who got knives for Christmas had unwrapped them earlier that evening and wanted to test them out. But I'm not one you test a knife out on. You must bring your shown and proven swords.

I am so happy my retro outfit came complete with an inner lining of steel and armor. I could have been bloody.

NOW…that is the only zinger of the weekend I am including because I have a lot to share with you and I don't want you to check out.

ANDRE: Good luck in Cali and I hope you get some big contract that pulls you back to the NYC. See you on a billboard really soon!

SATURDAY (a well-appointed art gallery in Harlem AND LATER a nice little hot spot in the East Village aka where they supposedly made RENT)

This is the party where I created the Terry Tamale drink and let me tell you, I enjoyed myself so very much. A very New York evening. The crowd was eclectic and I was able to dance a little and work the room meeting a few artists, producers and activists. I so love meeting artists. In my dreamworld, which I visit often, an emerging artist falls madly in love with me and I become his muse. In my dream the artist is sometimes a painter, other times he is a fashion designer. Nevertheless, at some point I am at a suzy-affair on the Upper West Side amongst a room full of publicists, writers and photographers and the "artist" announces that the collection he is debuting is totally inspired by the Texas Tiger who is the most fascinating man he has ever met. Isn't that a cute little dream? I remember a Woody Allen interview where he said that Diane Keaton is the most fascinating woman he has ever met in his life and that she totally inspired several of his movies. She won an Oscar in the 70s (1977 I believe) for starring in his acclaimed movie Annie Hall.


But what also made this a New York moment for me is that I went out onto the terrace (something you can't do in Texas) to get some air. A nice fellow followed me outside and we had a fabulous conversation about man-bags (which you also can't rock in Texas), movies, the commercilazation of the season and how it obscures the existence of any "gods" and how very different it is to be Southern and to transplant yourself to the Big Apple.

I just had to take in the moment. Those precious moments. The moments where you step back and take stock of what is going on in your life, in your space, in your "self." I truly do love New York. I can't think of any place I'd rather be right now. Except maybe the bed of Mechad Brooks somewhere in Hollywood, California.

Then I moved on down to the Lower East Side. Where the funky people like to hang out and pop happy pills, do lines of Coca-Cola and drink expensive martinis. Then they head back to work on Monday as our lawyers, doctors and accountants like stiff conservatives who spend their evenings reading. Now at this point, I was beyond bubblin brown sugar. I was simmering and frothy.

There was some HEAVY flirting going out. The prior party was only a precursor to what was about to go down. Let's just say I have a busy week and a happy new year on the horizon J
I ran into a fellow I have been secretly lusting after for a few weeks but he had had a few too many Terry Tamales and it was one of those weird situations where I started a conversation then struggled to end it awkwardly. But he was so pleasing to the eyes.

Then I had a drink of the "sit-down."

I don't know what it was, but whatever my friend bought me mixed with my prior cocktails made me SIT DOWN.

We ended the evening by going to my favorite late-night burger spot, Big Nick's on 77th and Broadway. I ordered a Cajun Cheeseburger and it was dreamy. I love burgers and at BIG Nick's you have a choice of over 30 burgers. I kid you not. If you are hungry at 4:38am after a night of clubbing, hit Big Nick's on the Upper West Side.

SUNDAY:

I celebrated Christmas by waking up with a Christmas Eve buzz and a smile on my face. Happy Birthday Jesus!

I called the family in Texas and apologized for having to work during the holidays. I spoke to my six-month old niece who knows how to pick up the phone and say "Hi." I hear she took her first few steps yesterday as she was determined to make it towards a toy she wanted. She is gorgeous. I am so happy she takes after me cause I was a little fearful she would come out looking like my brother-in-law. He's not bad looking but why settled for being a 6 when you can be a 10…ya know?

My friend Nina came over and we celebrated Christmas together. I cooked her a dinner of prime-rib (well done) with my special Texas-loaded mashed potatoes and green peas. Nina in turn brought a bottle of Verve Clique which I promptly popped open and we toasted to the holiday season. We finished dinner and threw on our coats in time to make it to the 7:30 performance of the Alvin Ailey American Dance Theater. The performance of Revelations was riveting. I had chills, literally. I was so inspired that for 2006, I have decided to sign up for a 10-week course in ballet at Alvin Ailey. I have always wanted to study ballet but it wasn't of any interest to my parents. I figure I owe it to myself since I have the means to make my own decisions. At this point in my life, there is only so much I can blame on mom and dad. I have to take action.


After heading back to Harlem, Nina and I finished the bottle and went searching desperately for some trouble in Harlem only to find that EVERYTHING was closed. It was pathetic. You would think with all of the gentrification someone would realize that there are young adults in Harlem who want to be able to kick it at midnight seven days a week. But we were not accommodated. Nina dropped me off, and might I add Nina looked quite smashing in her knee-high crocodile boots, with black pants, a mustard shirt (that matched mine and no we did not plan this) and skin tight black top. Nina is a "Hollywood-thin" girl about the size of Nicole Richie if she ate three-days straight.


And before I go, I want to tell you about Thursday. I had the day off so I decided a while back that when I have days off during the week I am going to visit museums and exhibits. Because of the strike, I decided to stay in Harlem and visit the Studio Museum of Harlem on 125th Street between 7th and 6th. The title of the exhibit was "Frequency" and according to the museum's director Thelma Golden, the exhibit was a "post-Black" forum for emerging artists around the country. The exhibit did not have a theme per se, but it was a described as a forum for artists who do not wish to be view only as African-American artists, but rather seek acknowledgement as artists who are simply individuals whose work interrogates and critiques the African-American experience. That's how Ms. Golden describes "post-Black." Isn't that hot?


I am a post-Black blogger.

Anyway, several pieces left an impression on me so I highly recommend it. Two short films are especially noteworthy: Kalup Linzy's Conversations with de Churen III: de Young and da Mess AND Michael Paul Britto's Dirrrty Harriet. Linzy walks us through a gay relationship that ends as one man cannot go through with a commitment ceremony because of his church's reluctance to accept the union as well as his families' disapproval. Britto reinterprets Harriet Tubman as a gun-tooting slave revolutionary and literally left me in stitches when he ends the movie with Harriett Tubman front and center leading several slaves to freedom as they danced a routine to Britney Spears "I'm a slave 4 U." I almost lost it. Such creativity.

Ok, love you all. But I gotta go. And as I take my final bow, Iike to share this with you:
Gossip Worthy----

What did Oprah Winfrey get her best friend, Gayle King, for the holidays? Apparently, a man.
A source close to the best buds say that the queen of talk has hooked King up with none other than one of her other pals, gospel star BeBe Winans.

"Gayle and BeBe have known each other forever. But Oprah figured that since both are divorced and looking to date, why not date each other?" the source tells us.

After King spends time with her kids and ex-husband in Connecticut, she and Winans will meet up with Winfrey and her boyfriend, Stedman Graham, at the talk-show host's Santa Barbara estate, where they plan to ring in the New Year together.
So see, they're not lesbians!



SIDEBAR: As you all know, I do not allow any negative comments about Oprah Winfrey in my presence. However, you kids can wear this lil gossip item out cause I have no relationship with BeBe Winans. But um, seems like he's more Eddie Murphy's type…if you know what I mean.
Posted by Texas Tiger in NYC :: 3:34 AM :: 2 Comments:


---------------oOo---------------
Friday, December 23, 2005
All I have is me. Loving and living with myself PLUS Christmas wit the Browns

Mood: Happy. I am not the type of guy who needs to look to the outside for happiness. Ok, here I am rambling. I have so much I want to share today. Let me just tell you I am happy today. The MTA strike is over so I rode the #2 to work today as I always do. My feets (yea..my feets) are not tired and I am well-rested with no bags under my eyes. Today is a man-hunting day.

TIGER ON THE PROWL. TIGER ON THE LOOSE. TIGER FEELING HOT TAMALE.
TIGER FEELING FILTHY GORGEOUS.

Mode: Today I am wearing some auburn and grey sneakers, blue jeans and one of my favorite little casual/urban preppy shirts that has "78" on the front. The shirt is baby blue and the 78 are of the auburn persuasion and is enclosed by grey lines. And the funny thing is that both of these items were mutually exclusive purchases and I just realized (this morning) that they match perfectly. It's kinda funny that you have tools in your life that match perfectly with other life tools you pick up along the way. You never realize that you have everything you need to survive and make it in life until you really put forth the effort. Sometimes we think we can't make it and that we don't know what we are doing, but little do we know that we have been equipped with all the survival skills we need. Despite the pain, the hurt, the anger, the turmoil....it has all given us little facets of information that will help us throughout the journey. I thought about that this morning as I put on my perfectly coordinated outfit.



Music that started off my day: Centipede by Rebbie Jackson. I was almost late to work cause I was getting my groove on. Unless there were studio dramatics going on, did anyone catch that gospel wail that Rebbie does at the end of the song? I was like...oh...can Rebbie really sing? "And its crawling like a centipede." And by the way, that song is about sex right? More specifically, is "centipede" a metaphor for a penis because I was listening to the song's lyrics and I think I would have been offended if I lived in one of the red states. Rebbie is freaky.

Question of the day: Why is there so much intra-group animosity? And this applies to all of our sub-categories as well. More to follow.

For those of you who are not celebrating the Bible or Jesus or anything semi-religious this season, I would like to share with you the religious symbolism of The 12 Days of Christmas so you can elect to refrain from singing this religious ditty.

1. A partridge in a pear tree is the one true God.
2. Two turtle doves represent the Old and the New Testaments.
3. Three French hens are faith, hope and charity.
4. Four calling birds are the four gospels.
5. Five golden rings signify the books of Moses.
6. Six geese a-laying are the days of creation.
7. Seven swans a-swimming are the gifts of the Holy Spirit.
8. Eight maids a-milking are the Beatitudes.
9. Nine ladies dancing are the fruits of the spirit.
10. Ten lords a-leaping mean the Commandments.
11. Eleven pipers piping represent the faithful apostles.
12. Twelve drummers drumming hail the Apostles' Cree

Last night I had a wonderful dinner...at home...with a special guest. The menu: bar-b-qued salmon, honey-mustard roasted potatoes, fresh green beans, and long grain wild rice. And the perfect bottle of 2002 french white wine. I have to thank No4real4real http://no4real4real.blogspot.com/ for a little inspiration because we had a conversation about salmon and I immediately went out and purchased some. And it was delicious. You all know I have shared with you tales of my kitchen skills. I have skills in several rooms on the home front, I just choose to share my culinary aspects with you (wink).
So back to last night...I had a special dinner guest. Now like I told you in my opening, I like to think that I can be happy within AND without anyone else. I discovered this while I was in high school. I got my first car at age 15, and like most kids, you want to hang out at the mall and go to the movies with all of your friends every chance you can get. I used to use my allowance to put gas in my car and drive my brand new black Toyota Tercel over to the Mister Carwash, cause I was not about to wash my own car in Houston (it is too hot to war your own car in Texas). And I loved going out. I went to the movies a lot...allegedly. My parents were like prison wardens and they rarely let me out the house and parties were a no-no. So I always had to pretend I was at the movies when I was really at someone's house on the floor dropping it likes its hot. I never drank or did drugs but I did sneak out the house to dance. Just like on Dirty Dancing.

For some reason I have always had socially flaky friends. The kind of friends who will call you at 8pm and tell you about a party. Call you at 10pm and ask what you are wearing. Then call you again at 11pm and tell you they are not going out. And the bad thing is that if this did happen I would have several friends cancel. Very much like saying if one person doesn't go then I won't go.

I learned early on if I waited around for other people to want to see the movies I liked or go to the concert and restaurants I liked that I might miss out on some experiences and pleasures. That is why to this day I do a lot by myself. From lunching, to shopping to the theater....sometimes I do not even consider buying more than one ticket. I think it is good to have that "me" time. I remember Cindy Adams said something one day that made a lot of sense to me. She said you should learn to enjoy your own company because YOU are the ONLY person you can count on being around for the rest of your life. I have a lot of friends who only go places if they have someone to go with them. Which I think is sad. Then I have some friends who see nothing wrong with saying "I am always in a relationship." I mean, they will get with anyone just so they can say they have someone. Cause some people fear being with themselves for even a small amount of time. Isn't that just a wee bit pathetic. I mean if you don't even want to be with yourself.....

But anyway I shared that with you because I often treat myself to nice meals both at home and away from home. And I like going out alone. Even at home, I pull out my cook books, go to gourmet grocery stores and get my ingredients and I have prime rib, stuffed pork chops, baked salmon, crawfish etoufee all by myself. Have a nice bottle of red or white and throw on my Teena Marie and I am happy. People often ask me who is coming over when I tell them what I am cooking. I reply "No one. I have to eat well for myself." I mean, honestly, do you expect me to eat bologna sandwiches just cause I haven't asked someone to join me? Makes me wonder what the hell other people eat at night. I don't do fast food. I don't do those Raman noodles and I don't do frozen food/frozen pizza/tv dinners.



But last night I did had a guest. A wonderfully handsome guest who entertained me with discussions of Bush's secret phone taps, the deconstruction and reconstruction of Madonna as a cultural icon, the mess and abyss that is Janet Jackson's career (a recurring theme with me) and the new releases by Jaime Foxx and Mary J. Blige ( I have not heard either).


I will tell you something that I can't experience alone. I like to cook for someone and walk back to the kitchen with a clean plate. I love it when I can feed someone and they devour every dish. Makes me really happy.

So did you watch Bravo's Christmas with the Browns?

Why was Whitney Houston walking around the house in a mink coat? She is SUCH a diva. And I loved it. She even put on a semi-combed wig. It could have been beat out just a little more but it was a step-up from one of those wigs she used to pick up off the closet floor and throw on her head. And by the way, she looked like she was coming down. She didn't look high. She looked like she was coming down...I'm just saying.


And Bobby Christina lost weight! I am sure they sent her to a fat farm for rich kids but hey....they're rich. Why they didn't do that a long time ago I don't know. The TODAY Show did a whole series on obese kids and little, I mean Big Bobbi Chris was a shining example. But you know what, with the loss of weight and the fresh long bone-straight weave they put in her hair she looks kinda cute. She still ain't cute enough to hang out with Lenny Kravitz and Lisa Bonet's wild child, but I am happy to see her look decent. Maybe she will hang out with some other wild rich black kids, get a drug habit, an older boyfriend and a few DUIs. Then we can find her interesting outside of her parents. Wishful thinking for 2006.


Oh, back to the question of the day. SO let's pick a sub-group. Like black women in corporate America or gay black men in the fashion industry. Just pick a particular sub-group you are a member of but go deeper than just race or just the job or just religion. Add on like two or three additional markers. Now, why is it the smaller the pool gets...the nastier and cattier people are?

I allow people to set the tone of their relationship with me. You decide how I act towards you. But I make sure everyone meets nice Tiger before I show any other side.



GOSSIP:

I don't have any gossip to share with you. I hope someone gets arrested, divorced or dumped over the holidays so I can have something to report.

I want you to have a happy holiday season. I have quite a few parties on my agenda and I plan to give you all the gritty details as soon as I can. I am going to be styled-down. Pulling out the good stuff. Tiger is on the loose.


Cheers,
TT
Posted by Texas Tiger in NYC :: 6:36 AM :: 3 Comments:


---------------oOo---------------
Wednesday, December 21, 2005
Mary's Breakthrough and the MTA Madness on my Buns of Steel

Mood: Furious. I WALKED all the way from 117th street to 42nd street to get to work today. And guess what, turns out I have the day off. So yes, I walked for an hour and 15 mins for nothing. Damn you MTA strikers! Damn you to hell! But I hope ya'll get your paper and have a blessed Christmas and stuff.

Mode: Continuing to hate on the MTA. So I wasted a perfectly cute outift today. I am selling you urban preppy style today. I have on this really cute Tommy Hilfiger long sleeve dress shirt. No seriously....I know you are thinking to yourself that it has been years and years since Tommy made anything that was hot but I swear to god or allah or buddha (who ever you serve) that I am wearing the hell out of this shirt. The shirt almosts looks like its Burberry because it is plaid ( I love the plaids). It is basically a pink dress shirt but the plaid pattern has patterns of brown, yellow and white. I love pink and I love brown. I am wearing jeans and the same Banana Republic sneakers I told you about yesterday. I have to be comfortable cause I walked 60 blocks. And I topped it off with a hot hot hot full-zipper sweater. The zipper is black and grey, just giving your urban down and the sleeves have yellow and green. It fits me very snug and I feel kinda hot tamale right now.
Music of the Day: "Seven Days in Sunny June" by Jamiroquai. I have mentioned this song before but I love to play it cause it always makes me feel like I am the one sexy Black boy in an Abercrombie and Fitch campaign. The song just makes me want to play rugby in a $200 shirt and khaki pants.
Motif/Question of the day: How do you imagine your wedding will be? I am asking cause Elton John (the world's most famous queen) just got married in the same place Prince Charles and Camilla got married. Isn't that hot? To have your wedding the same place as royalty.

Today's gossip is so so so short. I know I have been so long winded for the past few days I think you deserve some quick snippets. I swear to you, I have searched all over the internet today and this is the only gossip for today that should concern you.

Mary, quite contrary


Mary J. Blige — who isn't talking to her sister/manager after she fired her — probably won't be sending Christmas cards to her many family members this year. But if she did, this is what they would say:

"They'll be mad at me, but it's the truth — they were angry, hateful, jealous, ignorant, prideful people. My aunts were very, very mean people. I didn't want to be like that," she told London's Guardian.
And don't get her started on Mom.

"It might be that she's living vicariously through me, but I believe she's gotten real bitter about it," says Blige.

"It's probably why we've never really got along. Even as a child, she was a little rough on me, because on top of my father leaving, I was singing as a child, and it was what she wanted but she didn't use it. She didn't have the courage to use it." And you thought your family was tense during the holidays.

SIDEBAR: So Mary's breakthrough is ever since I got off drugs and got a man I have realized my sister and her husband are haters and my momma is a jealous beotch? I don't need them kinda breakthroughs in my life. I like to pretend I am a Cosby kid and my family is perfect.


Kathy Griffin (aka my 2nd favorite comedian after Sandra Bernhard) gets axed!

Just a week before the holiday, Harbert informed Griffin's lawyer her services would no longer be needed at E! To make it worse, she found out she'd been axed only because her lawyer called asking "what the deal was" with the upcoming Golden Globes.

When Griffin's people called Harbert, "Apparently Ted told my reps that the E! red carpet is a puzzle and I am a piece of the puzzle, which is a wonderful puzzle piece, but I don't fit this particular puzzle and that when I see the puzzle, I will get it. I am a piece that doesn't understand only because they can't tell me who will take over.

"They kept saying, 'When you see the new puzzle, you will know it is not a personal insult.' I was like, are you kidding? I got canned, bottom line. I can't even be like Star Jones and be like, 'Oh, I have a book tour coming up!' "

Jones briefly worked with Griffin at E! covering the red carpet events, but was criticized for being too much of a suck-up to the stars. When her contract wasn't renewed, Jones claimed it was because she needed to publicize her book, "Shine," out next month.


According to Roger Friedman of FoxNews.com, Michael Jackson is now in default on a $2.2 million loan which he secured last April with his family's estate in Encino, California. Jackson missed his December payment, which had a grace period up until the 10th of the month. For the moment, Thomas W. Smotrich and his group, who provided the singer with the loan, will not foreclose, but the option is theirs should they change their minds.

Us Weekly reports that Gwen Stefani is pregnant. Sources tell the magazine that the No Doubt singer, 36, and her husband, Institute singer Gavin Rossdale, 38, expect their first child in June. "We are delighted!" Rossdale's father, Douglas, told Us in an interview from his home in London
Posted by Texas Tiger in NYC :: 3:48 AM :: 0 Comments:


---------------oOo---------------
Tuesday, December 20, 2005
A swanky affair at 40/40 and my Banana Republic ad campaign via the MTA Strike

Channeling emotions from last night…
Main event: Jay-Z's 40/40 Club – the Jay-Z Private Room
Mood: Filthy Gorgeous
Mode: Square-toed beige Prada loafers (from a few seasons ago giving them a vintage look), loose fit Ben Sherman slacks, tight fit Ben Sherman vintage print shirt in brown with puce and pink patterns throughout the shirt.
Munchies: Little nibbly things. 40/40s famous mini-burgers, steak, chicken, hot wings, shrimp AND open bar with top shelf everything. My drink of choice: Chocolate Martini
Motif/Question(s) of the evening: Is MTA going to strike? Are you getting Mary J. Blige's album? Are you an ultimate hustler?

A few conversations ago I shared with you some insider knowledge involving my appearance on the BET News End of the Year Wrap-up Special set to air on Dec.31st and Jan 1st, repeating six times after those dates. The special takes a poignant look at this year's top hard-news stories, comedic moments and notable pop culture events and mishaps. The producer of the show, True Religion (not his real name, but I like to maintain the privacy of the guest stars of my blog + he was wearing an ill True Religion velvet dinner jacket that was so hot I cannot even find the adjectives to describe it to you) invited me to be a guest pundit on the show, and from what he tells me, you are in for a treat. He tells me Wendy Williams was hilarious. Remember I told you she came on after me? I was right in between Wendy and a hilarious comedian who you will discover once the show airs. They were both hard acts to be sandwiched between. But the Tiger held his own.

But let me segue into the evening…



True Religion's production company threw a very suzy party in the Jay-Z room at the 40/40 club in New York's Flatiron District. I must say I am impressed by the décor and design of Jay-Z's club, but with all of his wealth, he would have no excuse not to have a swanky joint. The bar is very unassuming from the outside. With the mandatory big beefy black man outside checking IDs, my beefy black guy studied my ID as if he was preparing for the newly-designed SAT. This usually makes me fearful because you don't know if the bouncer is memorizing your address so he can be sitting outside your apartment after his shift ends or if he is looking for your social security number so he can run an online credit scheme that will have you living with your momma for the next ten years. For whatever reason, the bouncer gave me back my ID and asked me if Texas was going to beat USC this week. First of all, who is Texas and what is USC? Secondly, is this a conversation about basketball, football or baseball? These are just some of the questions in my head that I did not share aloud. Then I said to the bouncer (in my deepest butch boy voice) "Oh, I am sure we will." Then he said to me "Ya'll better."

I so enjoy those ultra-masculine exchanges that center around sports and team activities. I have begun to watch ESPN every morning so whenever I am confronted with a conversation about sports I always seem to have an informed opinion.

Once I passed the bouncer, I entered 40/40 which has a wistfully elegant display of whites, greys and blacks with a masculine edge. It's pretty yet sleek. Sexy yet gangster. I don't think for five minutes Jay-Z was deeply involved in designing the interior, some things are best left to the gays. And I am sure it was designed by some suzy gay male who knows how to keep it urban. The bar is two floors and I need to reiterate it's a sports bar not a club per se. When you walk in the door you face a bar that is slightly on your left surrounded by bar stools. On either side of the bar are tucked-away booths where you could have a secret rendezvous with someone's husband or lover without being too obvious. To your right is a very small dance floor, large enough for about 25 people to do a two-step but not much room to get crunk. The DJ is suspended above your head. And as you go upstairs, there is a long diagonal grey staircase which sometimes appears to be white depending on the clubs lights and how much Grey Goose is in your Pimp cup. Once atop the stairs (which has unique little resting spots along the way) there is a second bar and beyond the second bar are all the PRIVATE rooms where I am sure it all goes down on the weekends.

There is a cigar room among the private rooms where you can partake of the clubs cigars. Funny thing about New York…it is illegal to smoke cigarettes but you may smoke cigars in certain bars. Maybe cigars don't cause lung cancer? Wait…..has the TRUTH campaign addressed this?

I hit coat check then moved onto the party where it was all going down. The first person to greet me was True Religion's brother who was wearing a blue body shirt which screamed "I work out 8 days a week." And as my fitted Ben Sherman shirt screamed "Nicole Richie Fitness Club" I thought we made an odd couple. He asked me for a drink recommendation as he said he wasn't much of a drinker. So I recommended he get a fuzzy navel aka what I drank when I was a 21-yr-old virgin (and yes, I was a virgin up until age 22). Once the waitress (who was like a hybrid Gwen Stefani meets Kirsten Dunst with cornrows) got to me, I ordered a chocolate martini (because I am well beyond those virgin years, sweetie).

I picked that particular drink because it is strong and sweet….like me. And most importantly, the dark chocolate of the Godiva liquor mixed with light cream liquor produces a rich creamy brown hue which perfectly matched my shirt. You know a DEVO has to always give you coordination.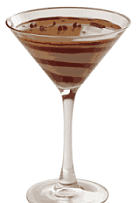 So in the Jay-Z room is a pool table on the left-hand side of the room while the wall is adorned with autographed Jerseys from Jordan, Irving, and Sanders (all persons I had crushes on when I was 15-years-old and confused about my feelings). I used to ask myself, why do I keep watching Atlanta Falcon games to see this Black man with the juicy wet S-curl in his head?
The food was fantastic. If you ever visit 40/40 in NYC or Atlantic City please get the mini-burgers. I love hamburgers and the burgers there are very tasty. But what was even tastier were the guests at the party. I immediately made my way over to a producer who calls herself Butter Pecan and her friend who is also in the industry whom I will call Butter Pecan II. I made my way over to the Butter Ps because they were beautiful women. Both had butter pecan skin, warm and inviting smiles, and sickening boots that extended up their long and luscious legs and they had those New York girl personalities. A New York girl is aggressive and feisty, usually has a warm and bubbly laugh and you always want to see her a second time. The Butter Ps were fabulous. I leaned over to Butter P and started my own version of the whisper song:

Me: I am so over stimulated right now. Why is everybody in here so damn fine?
Butter P: Well, who are you talking about, the girls or the guys?
Me: (looking at her with a PERPLEXED eye) The guys!

We both laughed and laughed and laughed and laughed some more.

Butter P II: What ya'll laughing at?
Butter P: I asked him who he thought was good looking here, the girls or guys.
Me: And though I think you both are very beautiful or else I wouldn't be over here (I have a thing about surrounding myself with beautiful women), I am on the market sweetie, and I gotta have my game face on.

And then all three of us laughed and laughed and laughed and laughed some more.

At some point in the evening, I ended up with a cue stick in my hand and I got into a vicious match with a pool shark name Sin (not her real name). So Sin looks like an all-American Black girl from the suburbs. But she has a shady side. She let it slip in our conversation that she used to troll the pools halls of a large urban city and trick unwitting men into playing pool with her for money. She has the sweet face and personality to play it off. She told me that she always got her books and tuition paid on time. SIDEBAR: Me too (but you know I danced my way through college. Did I ever tell you how I got my nickname Chocolate Thunder?)

Anyway, Cindy broke the set, then she messed up and let me get in the game and I started wearing her out. It was an evil match and the martinis kept coming. We got down to fours balls (two for me, one for her and the 8 ball). I missed my shot and Sin killed me. Luckily I didn't bet her any money. Cindy actually whipped every man in the room until Mike showed up on the board. With fewer expressions and lines in his face than a severely botoxed Upper-East Side princess, Mike showed Sin no mercy and sat her down…finally.

I enjoyed the crowd. It was a variety of types. Mostly African Americans with your models, producers, reporters, personal assistants etc. You know in New York its all about the slash. Everyone is at least three things. "Hi, I am a model/actor/dancer." "Hi I am a stylist/entertainment correspondent/painter." I am still working on my slash. I want it to be, "Hi, I am a talk show host/spokes model/life partner of Mechad Brooks"



I met a lovely lady who works at ESPN and we talked about sports (what we do and don't know). And we had an interesting talk about the competition between black women and men who both date Black men. We both tended to agree that sometimes it gets vicious and catty. I told her that sometimes I can tell that some Black women take offense to me and my desires and they react negatively. Is this jealousy? My mom often says gay black men are "wrong" because every gay black man is depriving a black woman of a husband. But that is so not true!


Then I met someone who I will call Thug Passion (his words…not mine). I think Thus Passion was trying to work me…or was it the other way around? I got the number….details to follow. Or maybe not. Boys like me never tell.
I also ran into my fashionable sister who loves Ben Sherman as much as I do. I will call her Bennia.

Oh, and let me tell you about Mr. True Religion. He shows up an hour late. Now, I have been known to be fabulously late myself. My Chicago friends can attest to my 24th birthday party which I arrived at a full 45 mins after my guests. But Mr. True Religion took the cake. He arrived an hour late with full fanfare. He was rocking a red velvet True Religion jacket with a red print shirt with hues of beige and white. And he didn't stop there. His jeans were black and had a red stripe along its contours. I failed to detect which brand of jeans they were. But knowing Mr. True Religion, I am sure they were in that (I got my $200 jeans from the denim department at Saks Fifth Avenue) category. And did I tell you about the red boots. Yes, he was sickening. And then he topped it off with a hat cocked over his right eye. Don't you just love New York?

The New York people give flavor.

I also met a guy who looked like Lexington Steele….which I shared with him. He looked slightly perturbed. I can't help it you look like a porn star!

Oh, and I did a shot of tequila with Butter P II.

I just love being amongst the black glitterati. But it was time to go because I knew I had to get home before the trains stopped running. They have the nerve to strike! Messing up the social lives of over 700,000 people. I knew Tuesday morning was going to be a hot mess, and it was….

TUESDAY MORNING

3 Am. I wake up to find the strike is in full effect
3:30 Am. I dress warm yet light cause I know I am going to have to do some serious strutting down 7th ave.
4:30 Am. I pull out the scooter and head downstairs.
4:33Am. My concierge laughs at me because he knows I am going to catch hell on the way to work.
Let's begin shall we?

Mood: Weirdly fascinated at the fact that I am about to embark on a journey over 60 blocks on a push scooter.
Mode: Blue long-johns (top and bottom). Loose fit blue jeans and a thick brown shirt I picked up in London a few seasons ago. For the kicks I choose some brown and burgundy Banana Republic casual sneakers. I wore a brown kangol floppy hair to protect my ears. Add the trench coat and I am ready to jet.
Munchies: I don't eat at home. I was feeding off adrenaline.
Music that started me off: "I'm Catching Hell" by Natalie Cole.

I walked up to 7th avenue and proceeded with my journey down Central Park West on my scooter. Now, to get to Central Park West I have to first get out of Harlem…which made me a little nervous. Imagine a slender black guy in a floppy hat and loud trench coat at 4am riding down the mean streets of Harlem on a little push scooter. I know right! I was so hoping I didn't run into some G-Unit wanna be who was gonna hit me with a brick so he could join some tacky Tookie Williams type-gang. I know every time I pump down 116th I am taking a chance but that is what New Yorkers do…take risks.

So, I pass the bodega (corner store) and some guy, in one of those very "common" and might I add UGLY black North Face bomber jackets, says something under his breath as I scoot by. Then I hear him yelling "hey" like he wants to get my attention so I can come back and holla at him. Needless to say, I didn't even look over my shoulder, except to see if he was following me and I needed to call 911.

I continue my adventure.

Now, here I am on the picturesque Upper West Side scooting by all the multi-million dollar high-rise condo buildings made of the world's best limestone. The sun is in the horizon and if you were to take a snapshot, I could be the cover boy for the next Banana Republic ad campaign at sunset/dawn. As I continue to pass the police officers, (who are stationed on the street to enforce carpooling rules as a result of the strike) they marvel at me as I give them cover boy poses as I scoot by making eye contact with each of them. I am single remember….and I don't know where my next life partner may come from. so I smile at everyone.


Just then, as I scoot by giving very Banana Republic ad, I approach a guy who is giving me very Source magazine ad. At first I am a little nervous. A little afraid. Then he looks at me and says "Wassup, man that scooter is better than the train." We both laughed and proceed. Now that I have been giving gangsta approval I proceed down the street armed with street credibility. Now I know what a rapper feels like. I am so keeping it real on my scooter!


But the time I get from 116th down to 72nd, my back is killing me. I begin humming
"I'm coming up, on the rough side of the mountain. I am doing my best to make it in."
Like that old commercial they used to play on BET in the 80s. BET must have given them cheap airtime because I swear they played that commercial every two hours. That was back in the day where you could order an album or cassette and CDs were extra.

I finally made it to Times Square and I was so tired. Then I started singing to myself

"My neck, my back….." as I slid into my cube.

Today was such an adventure. I hope Bloomberg gives the MTA what they need because I can't take too much more. Meanwhile, my workout this morning was great. I know I really got the buns of steel now. I was singing in mezzo-alto B Flat again. And like I told you, my B is far from flat.
Posted by Texas Tiger in NYC :: 7:33 AM :: 8 Comments:


---------------oOo---------------
Sunday, December 18, 2005
Manic Monday - Bobby B. Star Jones and Lisa/Lenny

Mood: Reflective. Now that the alchohol is out of my system I am reflecting on the weekend and trying to remember who i gave my number to cause I been getting sketchy private calls.
Mode: I am wearing a Kenneth Cole cowboy shirt. Very Texas meets New York. Blue jeans and KC boots.
Munchies: Scrambled eggs with cheese and sausage.
Music to start the Day: "You remind me" by MJB. Have you ever dated someone who reminded you or someone you wished things had worked out with? I am. I always feel like no matter what, i am dating the same set of people. The new always seems to remind me of the old in terms of the way I am touched, kissed, "handled," treated, ignored, dissed and rejected. Such sweet memories...such bitter sorrow...why does it hurt so good?
Motif and Question of the Day: How many drinks does it take for you to be able to deny responsibility for your actions? (SIDEBAR: Someone took advantage of me and now I am pi$$ed)

I have thought long and hard about this post but honestly, does this next picture require any commenterry? The mere title alone should conjure up emotions in all of us. Sit back and enjoy this picture and title and tell me what you think. Because honestly, aren't we all looking to experience an emotional, physical and spiritual journey to love with a gay black man? Or is it just me?


Must see TV:
To be young, rich, bad and beautiful. This is a pic of Lisa Bonet and Lenny Kravitz's 16-year old daughter smoking outside of an LA club. She is boozing and partying at age 16, looking fabulous. She's like a black Hilton sister. Fabulous!
Posted by Texas Tiger in NYC :: 4:33 PM :: 4 Comments:


---------------oOo---------------

Saturday Night Fever, and feeling filthy/gorgeous

Mood: Hung Up...and over. Singing Madonna to myself but at a really low decible.
Mode: Giving you emotions from last night. I was rocking the Seven jeans and a multi-colored vertical striped shirt (black, grey, blue and white). The stripes were very thin...just enough to give you the hint of a pattern. The shirt was tricked out with ruffles. Yea, ruffles. Giving you very tuxedo after 5, but it was really after dawn. The shoes were some vintage square-toed wingtips in a color I would describe as coffee with cream. The mood was Hot Tamale.
Munchies: I had a liquid dinner. Apple Smirnoff, Watermelon Smirnoff, a dash of Remy Red and some ginger ale (I made this up all by myself). I don't know what you call it but it was fruity and strong. Like me. It was my take on the Texas iced tea.
Motif/Question of the evening: How long are all these passive-aggressive types gonna stare at me before they try to get my number?

HELL UP IN HARLEM (x2)

I was a man about town yesterday. Doing things. Seeing people. Changing outfits. Giving attitude and stuff. My friend Daniel called me and invited me to a late night gathering (we are talking after 12:30am and three glasses of Shiraz) in Harlem. Because I am a part of the new Harlem, one of the brothers who is helping usher in the new Renaissance, I quickly took Daniel up on his offer as I never miss an opportunity to put on my dancing shoes/sandles/boots/sneakers/beach tongs when the option is presented.

Let me pause for a moment and introduce you to Daniel who is a fabulous 20-something artist in Harlem.


This is a mere sample of some of the fabulously abstract works you can find in his well-appointed gallery (http://www.df13.com/). You know, meeting Daniel was so very New York for me. Coming here from Texas, I imagined myself with friends who were artsy and bold and outspoken and who would break out in song whenever inspired by mother earth and her blessings. Just like Leroy on Fame.


Just all different and artistic. Individuals with wonderful spirits who live in work/lofts amongst their creations. Who wore clothes from thrift stores and pumped around town with well-appointed man bags and things from Gucci and Prada.

So very "Rent" minus the drugs, poverty and power ballads.

It has inspired me to be artsy myself. In fact, next week I am going to distress my walls, paint the bathroom, add surround sound that plays some abstract world beats from Europe and attempt to restyle my closet ala HGTV. Daniel can live in his work/loft but I want to live in the Banana Republic flagship showroom.

SO anyway......Daniel hit me on the cell, told me where the spot was, so I threw on the wool trench and hit the front door. As I walked down the long hallway from my apartment the Hot Tamale kicked in and my walk turned to a strut which segued into a full TexASS swagger that simultaneously worked legs, waist, backfield and chest. I like to give you visual from both angles.
I said wassup to my concierge and he said, "You always on the go," as he looked at his watch. I looked over my shoulder as I headed towards the door and said, "I didn't move to New York to sleep, I moved here to live."
And with that, I hit 118th street with a bottle of wine in my right hand and my cell phone in my left, feeling like the male counterpart to Mary Tyler Moore (I have to use her cause she was a writer.) And like Bobby Brown Jr. says, I was Cory Bradshaw, Sarah Jessica's illegitimate Black brother.
We get to the spot in a newly renovated brownstone with exposed brick (loving it), hardwood floors and gorgeous guests. And I should also mention Daniel's friends were all hot boys and we were giving you southern flavor with a dash of the Midwest and some East Coast swing (like Boyz II Men on Motownphilly) our collective hot boy steelo was the harmony. I was giving you mezzo-alto in B flat. Actually my B is far from flat but you get what I am saying.
The music was great...some new jack swing, some rap, some soul, some beats that made me hit the dance floor.
I met a gal from Ohio. At some point the DJ played some reggae. And the gal, we will call her Bethany, looked me in my eyes and started moving my way. I immediately knew how it was about to go down. Bethany was about to try to work me. She got thisclose to me and proceeded to dance. First she was very slow, very gentle. She made me feel safe and secure. Then she got just a lil bit aggressive. She stopped dancing in first position and put her legs shoulder width apart and then she dropped it like it was hot. I looked at Bethany with the eye of the Tiger....cause she knew not what she had done.
I put my drink down.
Then I put my legs shoulder width apart. And dropped it like it was scorching. Then Bethany got closer and I got closer and then we were in the midst of a dirty tango fit for BET Uncut on a Wednesday morning at 3:13am. She went to the ground not thinking I would come after her. Bethany - sweetie - I AM FROM TEXAS. I can sweep the floor with a martini in my hand and not spill a drop. She gave it to me good and she could keep up. I lost my breath AND my innocence in the eyes of those who were watching. But I didn't care. I dance with reckless abandon on the dance floor. Just like Madonna in a pink leotard with the Farrah Fawcett flip in "Hung Up."
There was a lot of flirting going on. A lot. And I was loving it! Everytime I would get involved in a conversation with one cutie ANOTHER cutie would jump in and then we would all be flirting. It was like with each new introduction I was working on a threesome. Or orgy. It was so Hot Tamale.
And as always amogst us, there was a lot of male posturing, some subliminal challenges as well as some lite-hating. But ain't that always the case? You gotta get that dirt off your shoulders.
I had a very weird conversation with some very unique individuals in the "smoke" room. Now, if you can't tell, I was such a goody-goody in high school and college. I was never one to be in the smoke room with the "cool" kids. Ok, who am I kidding. The parties I went to were so lame we weren't even cool enough to have a smoke room. But I was getting love from the weed-heads in the smoke room last night.
So I got into this conversation with them about mushrooms. Of course I have never done them so they immediately started making fun of me for being naive. But it was all in love. So many tastes, so many flavors. You can have your mushrooms, your weed, and your coke, just give me a chocolate martini and a chocolate dance partner and 80s soul song and I will be as "lifted" as I need to be.
But I had to dash off to another event further uptown. I winked at a few people, said my good-byes, got the trench and left. So very New York. So very New York.
Tell you about the other party later...it's not a story I feel comfortable sharing on a Sunday cause it was far from holy......
Posted by Texas Tiger in NYC :: 6:48 AM :: 1 Comments:


---------------oOo---------------