The Texas Tiger Chronicles
Sunday, February 19, 2006
Burning R.Kelly at the stake! For Teena, Ronald and Charlie
sippin on the new Marble Mocha Macchiato from Starbucks
Mood:
You will have to excuse me but I am having a very
"authentic"
moment. Questioning what is real and natural. Vivica Fox. Good and pure. R. Kelly's conscience. Untouched and uncompromised. John Legend and his girl. Wild and peaceful. Me and my new friend. In this moment I am experiencing my authentic self. The young boy I had often tried to leave behind. Frolicking in a vast field of grazing grass and wild bushes. Playing with lego blocks all alone. Building a world he could control and conquer. Only to get bored by it all.
Mode:
I feel good. I feel at peace. A sense of innocence has come over me sending visions of Raven Symone and Reece Witherspoon running softly through my mind. Fragile. Youthful. Fresh.
I put on a pair of fitted grey slacks I picked up at a thrift store. They cost me all of $1. I accent then with a lovely leather belt. Pulled to the last hole. Me 28-inch waist now a 26. With my tummy deprived of any air, the pants fit me like a glove. Elongating my legs. Cinched underneath my torso. I complete the ensemble with a pink top. A cute v-neck sweater quite pastel. Because nothing says innocence like a man invoking the same primary colors as
Paris Hilton.

Melody:
"Love and Tears" by Naomi Campbell.
"I want to know how to separate love and tears." I was walking around my room attempting to organize it in such a way that B. Smith wouldn't mind sitting on my bed to share a joke. Or discuss recipes. I popped in a CD given to me by some former neighbors I sometimes tried to avoid. Living in New York is all about interacting with people you normally would not talk to. Like watching Lisa Loeb's new show"#1 Single." Who knew the geeky girl in Batman glasses was so much fun?
You are force to live and experience the lives of strangers. You see their packages. Sometimes delivered to your home. You run into their one-night stands in the elevator. And try to avoid eye contact. You hear their arguments. See their frustration. And when they move out of the building shortly after the 15th. Late at night with a U-Haul. You feel the pain.
But my upstairs neighbors and I shared a love of music. All kinds. Teena Marie. Prince. Chaka Khan. Salt-n-Pepa. Push it real good. Wonderful eclectic music.
There was Katrina. An aging white girl in her 30s with teeth stained from coffee, cigarettes and a few years of drug abuse. Now in recovery, much like Lindsay Lohan. There was Julio, a young Hispanic fellow with teeth the size of Chiclets. He was quiet and demure. And could not hold his liquor. Or his weed. Many nights I stepped over him to get home. And there was Mark. A white man in his 30s who rounded out the group. He threw alcohol-infused socials that he always invited me to.
Once day he gave me a cd. A little mix. Nothing special. Some tunes for the Ipod. Uptown, downtown, lounging music. Perfect for me. And one day at home by myself I put on the cd and across my speakers came a frail voice. One singing about pain and love and hopelessness and longing for someone. The voice was raw and organic. There was no machine trickery. No overdubs. No background singer secretly handling the leads. It was authentic. It was pure. I threw down the vacuum and rushed over to my ibook needing to know who was this woman. Singing my song. The lyric. The verse. All my feelings and emotions reduced to three minutes abstract beats, rhythms and movement.
And right underneath my screen saver with the lime-green neon light show was the name Naomi Campbell (my spiritual big sister). A track from her hit Japanese album "Babywoman." I put the song on repeat and Naomi and I went through it
TOGETHER.
I imagine her walking through some villa in Italy in the winter. Wearing a Versace gown (post-death) designed by Donatella and a long matching white mink coat. On her cellular. Screaming to the top of her lungs at some Italian businessman who is ignoring her pleas. She threatens him.
"You be here by 11pm or you will never hold me again."
She slams down the phone and runs into the bathroom. Sits on the floor. She takes a bottle of white pills. One by one. A cry for help. Understanding. Or maybe just attention. But a cry nonetheless. She runs to the bathroom and slams the door. Locking it behind her. She yells at Juan Carlo to never call her again. The phone is off. She thinks about ending it all. He'll miss her then. She closes her eyes and says "I want to know how to separate love and tears."
Are they one and the same. Could you have one and not the other. I looked over at the mirror. And I thought about Phyllis Hyman.
Munchies:
I am running on fumes. I literally leaped out of bed and was dressed in 15mins. A moment of quick and dirty inspiration. Time for a quick bite. I can't stop thinking about the two steaks I have been marinating for two days. In jerk seasonings. They will be spicy. And tender. And well-done. Served with a side of fresh vegetables. And a stack of loaded whipped mashed potatoes. I am going to open a bottle of merlot I have been saving for a proper occasion. Inhale the anti-oxidants. Nice dinners like this allow me to think. And contemplate.
This led to me rushing off to the bathroom, slamming the door and bursting into tears over an unreturned phone call. Much like Lindsay Lohan in the
"Daughter the Father"
video. The Robert Cavalli gown replaced by Ben Sherman soho fit shirt and dark blue GAP denim.
Motif:
Should this generation have the power to influence our predecessors?
R.Kelly Must be Stopped!
FOR TEENA, CHARLIE AND RONALD

I remember it like it was yesterday. I was eight years old. Watching Donnie Simpson on Video Soul. Me in my blue flannel pajamas and grey leather slippers. I would sit in front of the TV and mimic the dance moves of each video…that interested me. And then there was Stephanie Mills in a black catsuit and bone straight wig doing the cabbage patch and not wanting to be rushed. With Diana Ross in a wife beater with ripped jeans and a long weave working overtime. And Patti Labelle in concert doing the bankhead bounce as Big Daddy Kane rapped.
I wondered if these artists were chameleons. Changing forms and shapes with the times by their own omission. Or were they being control and manipulated by something bigger than you and I.
I thought about this. At the age of 8. And somehow, I still don't have any answers. And the cycle keeps spinning.
What is the mark of a truly authentic artist?

A talent untouched by the marketing department of a corporate conglomerate? Unphased by interest groups and consulting firms saying "
This is what sells." "Trust me if you want to go platinum."

A person sheltered from the cruel and sometimes vicious opinions of tabloids and bloggers. An artist walking in her or her own truth and authenticity.
Unbought and unbossed.

I will never forget the first time I heard "Keep it on the Down Low" by R. Kelly. It was boring, uninventive and not very creative. But then, he put out the remix. We were introduced to Mr. Biggs. A greasy old man in a suit fresh from the mall on the predominately colored side of town where you could pick out a matching hat, handkerchief, tie, belt and cane to match your suit all for $99. $89 if its two weeks to Easter.
And I was into it. The song. The video. With Garcelle Beauvais looking stunning.
I bought into it. The whole mess of it all. And so did Ronald Isley.
R.Kelly made a few follow-up videos which I thought were creative. You have to admit, no one flips a remix like Mr. R. Kelly. Then I went to see the Isley Brothers in New Orleans (pre-Katrina) at the Essence Music Fest. I wanted to go on a Voyage to Atlantis. It's back to you my dear. Hello it's me. Please don't change. I want to be living for the love of you. As I hear those footsteps in the dark. You are such a choosey lover. I'm so glad you chose me. Let's lay together and make a harvest for the world.
It was July 4th in New Orleans and I could smell the summer breeze as Sinbad exited the stage. Then Mr. Biggs came out. Not Ronald Isley. It was the greasy man from the video. With a cane. A zoot suit. And two scantly clad women young enough to be his great granddaughters.
I was confused. Nearly 30 years in the music business and a marriage to the iconic Angela Winbush and this is who you become?
And just two weeks ago I was at home. In my room. Just relaxing. Watching the music channel on the TV since its already paid for. May as well partake of the musical selections. Besides, the classic R&B channel on Time Warner is not to be slept on.
They put you slap in the middle of the funk. Alicia Myers. Womack and Womack. Rufus. Minnie Ripperton. The Gap Band. When they sung a song, you knew it was the truth. It was authentic. If Millie Jackson said she was "Caught Up" with a married man, you believed her. When Roy Ayers sang about the sunshine and living in Brooklyn, you knew it was coming from a special place.
The Gap Band. Outstanding. Girl you knock me out.
From the vocals to the instruments. Even the horn section was speaking the truth. So what happened to Charlie Wilson? I swear I saw him on BET and I nearly had a "Depends" moment. Sitting in a chair. Age 79. Was Charlie Wilson. With cornrows. A big belt buckle. A tight white t-shirt. Several platinum chains. A few rings. And a smirk on his face looking at the camera.
Again. I was confused.
You make it through segregation, the Civil Rights Movement, the Black Panther Movement, the Sexual Revolution, the Crack Epidemic, the Cold War and the war in the Gulf…and open your eyes at the ripe age of 87 and you let someone tell you "This is what sells?"
What was going through Charlie Wilson's head as Keisha Cole put those cornrows in his head? And those platinum chains. And the belt. And then I had an "Aha" moment. Like in this month's Oprah. It was revealed, by BET's 106 and Park, that R. Kelly co-produced some of the album. That explains it all.
R. Kelly is the real problem facing black America. He corrupts the youth. Seduces fatherless underage girls. And I guess it isn't good enough that he has corrupted modern day R&B. Now he is reaching back and screwing with the classics by attacking our iconic legend. Convincing them they are young and sexy.
AND THEY AREN'T.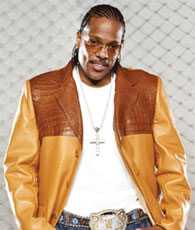 At no point should a man over 40…ok…35…by rocking ANY trend rocked by his sons and daughters. Charlie Wilson sitting up there looking like Chris Brown's great-grandfather. It was sad.
Is he that hard up for money that he does whatever his record label tells him? I guess that is a story and a truth only he can tell.
LA DONA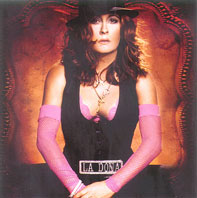 And then Teena Marie went down to New Orleans and let Mannie Fresh get at her. I loved "Still in Love." Any song that blends Lady Tee with Al Green has to be special. But seriously. The bra top. The chain. The hat. I know Teena is gangsta. I mean she probably did lines in the bathroom with Rick James. So she has street cred.
But why the album cover?
I do not want my R&B icons compromising to make a dollar. Mixing it up in the dirty rappers. Hiring gay stylists to get them clothes from Soho. Posing for CD pics in tricked out limos. Sleeping with young broke starlets to validate their fading sex appeal.
It's all a bit pathetic. And quite sad. To have the talent. And the drive. Yet compromise yourself.
Maybe Charlie Wilson likes looking like a dried up recently released ex-con. And maybe Ronald Isley thinks being a Viagra-popping overweight granddaddy is really appealing to his 26-year-old wife. I don't know this.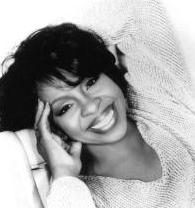 All I know is that we need to lock Gladys Knight up in a padded room and only allow Quincy Jones and Clive Davis to speak to her because she is the only "untouched" icon. The others have been corrupted. And I am afraid for the future. I swear if Dionne Warwick ever records a song that has a rap interlude I am going to slit the veins in my leg, Lindsay Lohan style.
I hold my icons to a higher standard.
Because who else can I turn to when I am alone in my room. And no one understands me. Except Teena Marie. I would like to imagine she is not somewhere suffering from an identity crisis and money problems. As that would affect my ability to take her advice from the
Irons in the Fire
album.
I just want my icons to be true to themselves. Until the bitter end.
It makes me wonder will I ever be free. Free to make my own decisions. To be my authentic self without compromising my integrity, career or art. I want to move to a space where our artists and cultural historians can feel free to express themselves without repression. God knows the world makes us mortals do that enough.
I want Issac Hayes with a bald head, draped in silver chains and impregnating a myriad of groupies as a form of social protest against the treatment of Black men. I want Phyliss Hyman on stage singing songs of heartbreak and despairs; not afraid to show us that she felt fat, alone, lonely and that this was the end. I want Parliament. And all of its members sucking on pacifiers and walking around in diapers reminding us that we are all stuck in the oral and anal stages. Just like Freud said. I want Chaka Khan in front of a funky band high and lifted singing about a Sweet Thing before passing out backstage and going home to one of her white husbands…Diana Ross style. I want Shirley Murdock singing about some woman's husband that she is screwing before flipping the script and singing a gospel number to cleanse her soul. Give me Teena Marie at the piano banging out "Cassonova Brown" about falling in love with a popular playboy who could never love "just you. "
I want the truth in my music. We get enough of the BS and lies and political spins through our other sources of communication. Please don't touch my melodies.
I want the truth. Fresh and funky. It should be your truth. Your experiences. Your idea for your image. Your idea for the artwork and production. Your heart. Your soul. Your experience.
If after a century of gospel, jazz, blues and soul all the recording industry can give me are repressed homosexuals signing songs to females they haven't dated since high school or hyper masculine post-prison thugs denying their pasts through the objectification of women,
I'm just not interested.
Posted by Texas Tiger in NYC :: 10:30 PM :: 1 Comments:


---------------oOo---------------
Monday, February 13, 2006
GRAMMY CommenTERRY


Having a double expresso...and you?

Mood: Bleak and hopeful. Vulnerable and brave. If the academy could turn its back on Mariah after such a glorious year, I shutter to think about what heights I may be denied when I make my comeback this year as an extra on UPN's "All of Us." Oh wait, did they cancel that? Comeback or not, you know it's all about finding yourself and being true to that authenticity. That inner being. Letting that self go. Coming out. A second time for some of you. Setting that spirit free. Emancipation. The glittery side of things. The sparkle and the dazzle. Even when others turn their backs to your light, you just have to put your finger in your ear and fly like a bird. And make sure you stand with your right leg out, breasts perched and extensions flowing. Above those who chained you. Imprisoned you. Denied you. It's about walking tall. Standing within yourself. Standing with yourself. Standing for yourself. Sometimes I feel vulnerable. Yes. Sometimes I feel afraid. Yes. But I stand on the shoulders of those who came before me. I draw strength from their strength. If Michelle could walk on stage in front of millions around the world and not feel the need to explain or validate that wig, surely I can walk tall down 7th avenue.

Mode: Today: In effect mode. In honor of fashion week. Mid-evening relaxation. Uptown vibration. Flat-front chocolate brown slacks. Original print Burberry shirt. Leather ankle boots in brown with peach stripe. Tomorrow: I'm busting out my vintage green and black trench coat with the feathers. Take that Naomi Campbell and Heatherette!


Melody: "You Make me Feel (Mighty Real)" by Sandra Bernhard with much respect to Sylvester. Disco lights/Late sweat-drenched nights. You me and a song/Embraced and p-popping all night long. A beautiful stranger so surreal/Your lips and the Hennessey make me feel mighty real.

Munchies: I had dinner at the China Grill in the CBS building. I ordered the calamari salad for dinner and I finished off with a cup of cappuccino and a slice of Kaluha cheesecake. I was sitting there. Engaged in a deep thought. And all of a sudden. From the speaker system hidden behind the backlit bar. Came a Bonnie Pointer song. Fresh from going solo. Through the air pumped "Heaven Must Have Sent you." Bonnie left her sisters to go solo. She had bigger plans for herself. She walked tall. Just like Michelle. Except she kept her hair snatched back. Just giving face.


Musings for the day: How many U2 songs can you name of the top of your head? Had you even heard the song the Academy claims was the best of the year? Did it touch you in a special place like "We Belong Together." Did it make you run to the dance floor and push a chick out the way like "Hollaback Girl." Did it make you question your baby momma's validity and purpose in the earth like "Gold Digger?" Hmm. Me either.






An evening of rewards and stars


The 2006 Grammy Awards telecast one of the best awards shows since the 2005 BET Awards. The performances were near perfection. Kanye and his chest hair. Mariah and her "natural" breast and sculptured jawline. Madonna and her animated legs. Sly Stoned. Kelly Clarkson channeling Rosemary Clooney. Christina as the latin Billie Holiday. Yolanda Adams singing the devil's music. No host to guide us. Comfort us. Explain to us Michelle Williams hair. I was at times lost. But Mariah got me found. She saved me and Teri Hatcher.





The show began with uber-icon Madonna. With legs of steel she literally gave a kick-butt performance. Her work ethic regarding album promotion aka self-promotion and her workout routine has been putting a strain on poor Guy Ritchie. And that wedding ring not matching her Jean-Paul Gaultier leotard was also problematic. Is her figure worth losing her family and marriage? Absolutely. I would cut all ties with my family for great pecs and abs. And looking at Madonna's legs, I am sure when she saw her own reflection on the set of the "Hung Up" video she had no regrets about leaving Guy and those children back at the English Manor with the three nannies.

You know Mariah wanted to open the show. But so did Madonna. She told producers that either she opened or she wouldn't perform. And we see who won. Sadly, it would only be Mariah's first loss of the evening.



Kelly Clarkson

was the Grammy's princess. She walked the red carpet in a tightly-fitted black ball gown. Black chiffon and velvet was the feel. She was gorgeous. For her performance of "Breakaway" she wore a Rosemary-Clooney like gown that her grandmother stitched together in Fort Worth, TX last week. Granny obviously has cataracts. As does Kelly's stylist.


SIDEBAR: How did

Christian Milian

get on the red carpet? Shouldn't she have been sitting in the third-balcony screaming at Ciara for stealing any piece of a career she had a chance at? Oh, Amerie was at the Grammys too. Do we care? Ok. Let's move on.



Mariah Carey

opened her performance with We Belong Together…again. No matter how many times I hear this song, it's just as good as the first time. I believe that is the mark of a really good song. It is timeless. They could play that song at my wedding, baptism and rededication and it would still resonate the same power. She was wearing a beige gown. And

the breasts were perched…for a tune-up

. Some more caustic commentators have said that Mariah's breasts seemed uneven. I did not notice this. Perhaps it was hidden from my viewpoint because of the lovely wet and wavy extensions Mariah had sewn into her scalp for the evening's performance. Oh Mariah. Half naked with a weave and too much makeup. You can take the girl out of the Bronx but…





As We Belong Together began to play…and as her background dancers lip synced their verses to perfection, Mariah began to sing. But something was not quite right. She was shaken. Stirred. Vocals were on the rocks. Perhaps the nasty looks Madonna was throwing her from the first row had her shaken. She went to hit the end note. The one that should have gotten her a standing ovation. But the fermata ended much too soon. She missed it and it was painfully obvious. I sat at the end of the couch. Rocking. Afraid. Confused. I started praying to the gods. To Minnie. Phyllis. Gwen. Nina. Etta. Billie. Jackee Washington.

Then the lights went down. And quickly came back up to reveal a minister.

I was instantly afraid.

Was someone about to get molested

?

But much to my surprise…the band began to play "Fly Like a Bird." Or maybe it was a "backing" track. Nevertheless, the music went on. And then I found myself shaken and stirred. Can Mariah pull this song off live? I asked myself. I fell off the couch and found myself sitting on the floor directly in front of the TV. So close that I could feel the waves traveling through my face and onto the carpeted floor. Then I shocked myself. Mariah pulled it together. She put her finger in her ear and started singing to the gods. The voice returns. Soaring . Screaming. Screeching (but in tune, unlike Mary J Blige…more on that later). She sent the children to church. The sinners. The saints. The scientologists. For a split second, everyone knew Jesus.

Then Mary performed with U2. Yawn. Mary was screaming to the gods…but not in key. But we all know the score here. Due to great marketing and PR, we have been convinced that when Mary screams off-key it's a good thing because it means she is singing with emotion. So let's just say I haven't heard Mary sound that emotional since her live album:

The Tour

. And that album was jam-packed with emotion.

John Legend performed. In black and white. At a piano. Ordinary people. And you know I would never say anything negative about him. BUT, my friend Bobby says that John sings so close to the mic that is looks like he is deepthroating it. Performing fellatio. I would never say anything like that. Shame on Bobby. But I did tell Bobby I think practice makes perfect. And John looks like he could sing to the gods.



Kanye and Jaime Foxx

performed Gold Digger set against the backdrop of a battle of the bands. So very southern. So very Black. So very well done. It was such a throwback to going to a historically black college that you could not help but love it. The performance was total perfection. Everything from the band into to the breakdown were the "gold diggers" got into a stepping competition against broke-phi-broke. WE AINT GOT IT. Jaime's singing was on par.

SIDEBAR: During one of Kanye's televised acceptance speeches, he read from card that had "Thank you list " on the back. Or maybe it said "I told you so" or "Please shave chest hair." Nevertheless, the joke did not translate. I like Kanye a lot. Respect his music. Love the swagger. But his brand of sarcasm doesn't translate or seem congruent with the swagger. I love his snotty better than-thou attitude. It comes across well on wax and during carefully selected/edited interview snippets. But, he's not too entertaining long-form is he? Ever seen him get interviewed? I don't necessarily find myself laughing. Intrigued. Or interested. He should withdraw any public attempts at humor. Like Michelle Kwan at the Olympics. Not winning any gold in the category.


There was a tribute to

Sly and the Family Stone

. And Sly was stoned in the name. He rushed off stage to get back to his pipe. Or straw. Or syringe. Or dutch. Whatever he was rushing to it must have been good cause he performed all of 30 seconds. And I personally though Christina Aguilera and Herbie Hancock was excellent. In sum, the Grammy performances were excellent. Grammy choice of winners…a mess.

In my eyes the song and record of year, along with the album of the year, should be something that touches the masses. Like a Catholic priest. Not something that resonates with a very specific audience. U2. Really? I went to racially integrated college…actually, I went to a racially integrated HBCU, so I know all about U2, Ani Difranco and all those other eclectic musicians and stuff who will never get played on black radio. But seriously…why not Mariah?

MEMO to Mariah: Let's not let this happen to us next year. Where did we go wrong? You have no one to blame but yourself. You are too selfish and self-absorbed. You and Benny Medina need to take a page out of the U2 handbook and go over to Rwanda and rescue some kids. And then go someplace where there are roadside bombs and landmines and call a press conference like Angelina Jolie. Then go to China and adopted a mixed raced baby like Meg Ryan. Then release

Fly Like a Bird

as a single and donate proceeds to an AIDS center in South Africa. It is about humanitarian work Mariah. That is why U2 beat you sweetie. What have you done all year besides go from city to city in short skirts looking like a confused pin-up? Have you bequeath anything to the nation? Angelina Jolie came in the game stole Jen's husband, destroyed a family, got pregnant out of wedlock and adopted a black baby for her and her white husband and is still America's sweetheart. Why? Because she cares. I want you to win the big prize next year, but you gonna have to give back to the nation. No one likes a self-absorbed celebrity. My bad…it works for Paris Hilton but you are no Paris Hilton sweetie. I've seen your catwalk.

My last comment of the night. When

Michelle Williams

of Destiny's Child hit the stage, didn't you start singing Whitney Houston's "How Will I Know?"



So nice of her to pay tribute. But Michelle, when Whitney did it…it was cute. Not on you boo boo. Your face is too big.
Posted by Texas Tiger in NYC :: 12:34 AM :: 0 Comments:


---------------oOo---------------